First order of business: Happy Valentine's Day!
Whether you're with your honeybee or checking into the heartbreak hotel, no one should have to be alone on Valentine's Day. For those who belong to the latter category, please don't panic. For every misfire of Cupid's hopeful arrow, the boomerang of unexpected virtue will always come back around. Whether or not you're "in a relationship," don't forget the other miracles in your life: friends, family, teachers, coworkers. Anything goes.
If you'll grant me, I would like to be a prophet for these lovelorn times. February 14th need not be a day of just two people and their intimacy. Instead, think of it as a reflective time to remember yourself in relation to the people you care for and the things that intoxicate the heart with joy. What I am suggesting may seem radical: spend the day with food.
"What's that? Eat away my sorrows, you say?" Of course not.
A part of celebrating community (the friends, family, and special others in our lives) is what we share with them. At Dear Food, we're interested in getting any and all of you into the kitchen, creating and eating wonderful dishes. Food binds us, from our likes and dislikes, culture and counterculture, recipe by recipe. If all it takes is a large take-and-bake pizza to go around, a fond little memory is saved into your hardrive.
To ensure a happy holiday, may we make some serving suggestions?
Traditional Fare
Pizza
Too obvious, I know. But this savory pie really IS one of the most versatile go-to's on the market. Safe and traditional is always encouraged, but don't be afraid to opt for bolder flavors. Consider a red arrabiata sauce with a mozzarella and spicy sausage of your choice; or, for a meatless option, an arugala-grape-goat cheese blend brushed with olive oil.
BBQ
Who says you have to kick around in the rain, awaiting summer sunshine for a grilled-up feast? Whether your outdoors with a safe umbrella or cozied up by your broiler grill, kick off the new year right with your midyear favorites with steak, chicken, pork – whatever works!
Milkshake Bar
Some may complain that this is not as fun as cocktail bar. I beg to differ. Vanilla and/or chocolate ice cream and milk…that's about it! Throw out a variety of sweet-tooth favorites (crushed cookies or candies of any sort, sauces, baked pastry mince) and create your own flurry of sinful sweetness! Plus, the mixing still gives off a cool "James Bond" effect, and liver damage won't be worried about the morning after!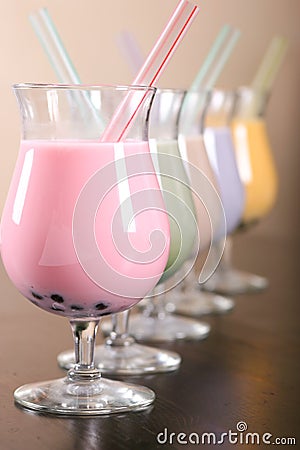 Outside the Box
Greek Meze Platter
Between two or ten, it won't matter how many guests you have. The variety in and of itself is pleasing to the eye and warm to the tummy. The plate can range from a well-planned to humbly bought. Think ingredients like marinated kalamata olives, hummus and pita chips, feta cheese crumbles, diced sweet veggies (cucumber, carrots, etc.), and so much more!
Spanish Tapas Platter
A sister or brother companion to the Greek meze, this is another tradition tray to serve the few or many. Primarily relying on side dishes, gun for olive oil-roasted cherry tomatoes, dived cumin-rubbed potatoes, sliced manchego cheese (or any other nuttier cheese), chicken skewers, and countless other possibilities! Shoot for something that looks like this:
Monkey Bread
A new(er) addition to the North American pastry scene, monkey bread is, essentially, pieces of dough or cake combined as a tear-and-share kind of dessert or special occasional brunch. For you gourmands out there, think about making your own sticky dough. For anyone else, monkey bread can be as simple as breaking apart and sticking in pieces of refrigerated biscuit dough around an angel food cake dome or bundt cake mold. Easy as cake!
How can I wrap this up the foodie way? You're not the only pea in your pod, folks. You're not alone, not with Dear Food on hand. Share yourself, share your food this Valentine's Day!
Any other dish suggestions? Comment below! We love hearing from you guys. And if you get really giddy, upload a picture of your dish and hastag @dearfoodgirls to show us your stuff!